Java Kai Coffee Shop in Kapaa Kauai
"Drink Coffee or Die"
LOVE ALOHA KAUAI
Java Kai is a coffee and food shop in Kapaa, Kauai. It's located on the main road, and across the street from the main ABC store in town. It can be easily seen with the bright colored wall and stylish tables outside.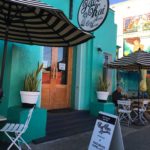 This popular morning spot often has a line for coffee. They have a full espresso and coffee menu, including Kauai and Kona blends. They offer unique Hawaiian coffee drinks, like 'A coconut mocha' or 'magnet latte'. They have nitro and cold brew coffee, as well as blended drinks. Don't worry, they have almond milk options as well.
Do checkout their pastry section and see what sweets they have. Their home baked muffins look delicious! They even offer a gluten free muffin carrot cake style called Morning Glory. There is sure to be something that matches your palette.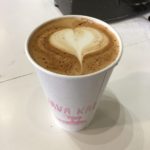 Java Kai has organic fruit smoothies, bagels, eggs, lunches, and all sorts of food options.
They sell cute clothing apparel, water bottles, and are located next to a very cute swim shop too.
Get your morning started at Java Kai in Kapaa Kauai!
4-1384 Kuhio Hwy, Kapaa, HI 96746
Open 6am- 7pm