Queen Mary Dark Harbor for Halloween
Queen Mary's Dark Harbor – Fear Lives Here.
Make Your Halloween extra exciting this year, and take a trip to Long Beach to experience Queen Mary's Dark Harbor Halloween! Queen Mary is a historical tourist attraction by day, and transforms to into a Halloween scare park at night. Come prepared to get scared, and be willing to go through some haunted houses, frightening mazes, and more. Dark Harbor is the real experience, complete with real true ghost stories, real haunted places, ghosts, spirits, and more. It will make your hair raise, give you a thrill, and show you history while getting haunted, spooked, and more.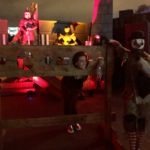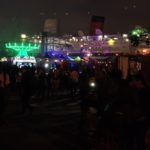 Queen Mary's Dark Harbor is LA's Leading Halloween Attraction
Explore Dark Habor with tickets as low as $20. While every year is different, no experience is ever the same. 2018 Dark Harbor is filled with a variety of scary mazes, with each haunted maze having a different theme. For older folks, who need a bit more, there is even speak easy bars all over, and hidden behind secret doors in the halloween mazes. It's entertaining, scary, and a fun way to make the trick or treat holiday a bit more thrilling, and fun. I can say, that wandering in the dark, amongst ghost and people dressed as goblins, is very entertaining. Engaging in the game of finding the hidden bars, and trying the secret special cocktails made the night even more fun.
This halloween haunted scream fest brings an eerie and cheerful tone to halloween traditions. While some people choose to dress up, and wear some halloween costumes, it's totally not necessary. You will be met by many people in masks and very good make up. Dark Harbor goes an exceptional job with their characters, costumers, and variety of goblin sea captains, monsters, and more. They even retell real ghost stories in the attractions, and showcase historical haunted scenes. Whether you believe in spooks and spirits, the Queen Mary Dark Harbor experience will open your eyes to so much more.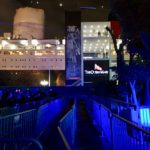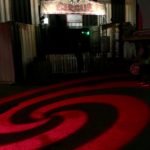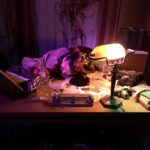 This spooky halloween spot is worth going to for an adventure and scare!


Prepared to walk, go through dark haunted houses, and be met by random creatures and more. Wear your best walking shoes, and casual attire is totally okay. There are many options for food, including tasty kettle corn. Besides mazes, Dark Harbor has live entertainment, some shows, clown shows, swing rides, and more. A local radio station may even be present and have music, dance offs, raffles, and other contests. If you need something more, you can also sign up for their VIP ticket, cut lines, get into special bar areas, and have a first class seat above everyone else, with a lounge. Be sure to check out the bars, complete with haunted themes and a variety of beverages. I tried whiskey tasting for the first time.
Although Dark Harbor is geared toward an older crowd, there were all kinds of ages present. From millennial, to YouTube influencers, to Disney actors, and more, this halloween attraction is suitable for anyone who is open to getting scared and having a fun evening. You're never too old, to be a kid again, celebrate Halloween, and have a thrilling evening under the stars. Plus, doing halloween at a real haunted spot, takes the whole experience to a whole new level. You won't regret going to Queen Mary's Dark Harbor!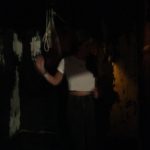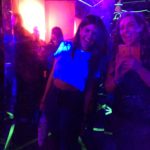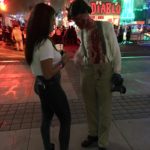 Queen Mary is a Real Haunted Historical Site.
The Queen Mary is a historical iconic ship from the 1930's. It is currently docked and stations in Long Beach, California. It operates as a tourist attraction, hotel, and has other events and museum attractions year around. You can even get married aboard the The Queen Mary! Although it's not as well known as the Titanic ship, it has it's own stories, and a lot of history and haunted moments.