Knotts Scary Farm – For Halloween!
Are you looking for a haunted and spooky, eclectic way, to celebrate Halloween?!?
Get to Knotts Scary Farm. Knotts Berry Farm, transforms itself at night, and changes from an amusement park, into a scary Halloween attraction. Complete with scary mazes, haunted decorations, and Halloween fun, I'd recommend going. Personally, I love the Halloween ambiance, complete with fog, haunted houses, and characters that roam the park and scar the sh*t out of you. Talk about a freak show? Knotts Scary Farm will scare the hell out of ya, and take ya on a ride.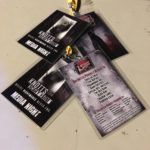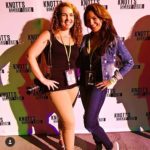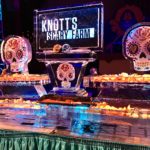 I can't lie, I'm no Halloween Amusement Park expert. I got into Knotts Scary Farm, with my friend, who got us media passes. Let me tell you, media passes made the Knotts Scary Farm experience SO much better!! We got to cut the lines, got VIP, and got into their opening night celebration. It was AWESOME.
I'd recommend Knotts Scary Farm to anyone who wants to have some thrills, adventure, and celebrate Halloween. Yes, do go with someone that can help you have a hoot and holler. It's quite amazing how they make the park come alive, complete with make up, tricks, Halloween gags, mazes, and more. I can't say too much, because it's an experience. Go to Knotts Scary Farm and have an adventure! You will get scared, you will scream, and you will have a good time.
My advice — Take the adventure. Have a memorable night. Enjoy celebrating Halloween!