CorePower Yoga Retreat at Haramara
I had heard many positive critiques, and great stories about the 'famous' Haramara Retreat. While teaching at CorePower Yoga, I had many people tell me how amazing this retreat center was. I must admit, when I got there, it was better than I ever imagined, and more than what I had ever heard.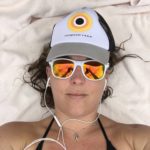 CorePower Yoga did a fantastic job putting this yoga retreat together! I was impressed with the nice balance of yoga, meditation, relaxation, and ease. Although I personally thought two yoga classes a day, may be too much, our leaders did an excellent job creating the schedule, and providing variety in the yoga styles and classes.
It was an adventure, full of twists, challenges, and wild turns, along the way. We all were able to laugh, meet new friends, connect, and come together.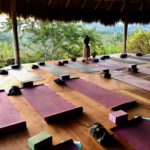 Haramara is a one of a kind yoga retreat located in the jungle, above Sayulita, Mexico. It's a place designed to help people get back in touch with nature, unplug, and enjoy. The ocean views, sunsets, and peaceful settings, will anchor you into a restful state. You will be amazed at how fast a week flies by, and where time goes, while doing nothing. Learn more about the Haramara experience.
I went solo, on my yoga escape. As a wanderlust yogi, I had no problem adapting to the environment, or with the group. I met like minded souls, reconnected with other yogis I had known, and enjoyed the company of like minded people, I got lucky to be able to attend with two my favorite yoga teachers, mentors, and friends. I can't lie, the experience would not have been the same if they were not there. I'd been wanting to go to Haramara for quite some time, and now, I wish I would have said yes sooner.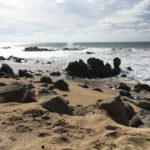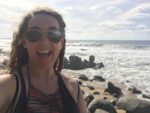 You'll never regret taking a week out of your life, to change up your normal settings, try something new, and have an incredible adventure of a lifetime.
The two yoga shalas are out of dream, on top of a mountain overlooking lush greens and oceans. While taking in the view, and breathing in the fresh air, it really brings new kind of peace of mind. Although there is no heat, like most of CorePower's classes, I enjoyed the ambiance, open air, and new challenge of doing yoga in a natural (non heated or stuffy closed room) state. It really took my yoga practice to a new level, and helped me appreciate so much more.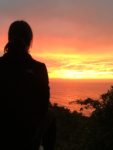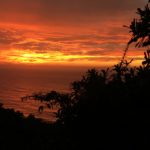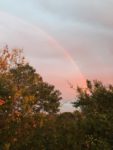 Forever, I'll remember those yoga views, the serenity on themountain top, and the experience I had in Haramara.
Nature changes you. Anytime you make a change, get out of your environment, and take a chance, the Universe has a funny way of bringing you what you need. When you go without expectations, and no longer have your routine, you're able to become open to opportunities. It's in that state, I enjoyed Haramara, and took every day as an epic adventure to live present, get out of the mind, and enjoy what or who was right in front of me. I can only say, magic, to describe what happened while retreating, and relaxing, and being.
The CorePower Yoga retreat in Haramara was yoga bliss, taken to a new level!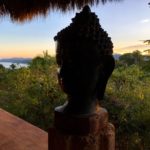 While showering by candle light, with open windows, and sleeping in cozy clean dorms with new friends, and falling asleep to the crashing waves of the ocean, I hold many memories I'll never forget. I transformed on every level, mental, emotional, spiritual, and physical. I'm so grateful for the opportunity to escape in the jungle, and explore Haramara, and Sayulita Mexico, on this yoga retreat.
If you're ever feeling the urge, and listening to that inner call, I say
go for it, and take the chance, jump on board, charge the card, and go. CorePower is known for their yoga, and they have some of the best yoga teachers around. They are great at facilitating, taking feedback, and giving you a good experience. The
re are also workshops and extra classes you can go to if you want to deepen your practice. I'm sure they have their retreats led by the best yogis, who really embody the yoga philosophy, and live the practice on their mat, and in their lives.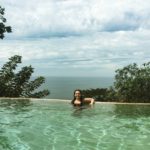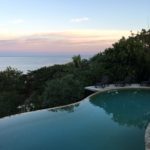 This retreat was less of a workout, but a peaceful and perfect
work in. Like anything in yoga, we can choose how we perceive life, and what our experience is. When we let go of fear, explore the unknown, and go into new environments, we're able to change our lens, accept ourself, and become wiser in our own process of discovery. A yoga retreat is, I think, the best way to restore your mind, body, and wellbeing!
When you get the chance, get to Haramara, and have an experience, you'll never forget!