Haramara Yoga Retreat Vacation
The beautiful Haramara Retreat in Sayulita, Mexico, is a magical place for a yoga retreat and peaceful, and private, getaway. Nestled in the jungle, with accommodations amongst lush greens, and ocean views, Haramara is a one of kind serene place to escape to. With 12 acres of land, no electricity, open window showers, and accommodations, you'll have a one of a kind adventure while retreating in nature, and enjoying the unique amentities of Haramara.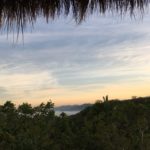 This blissful tropical yoga destination is for anyone who needs some peace and quite, and ease, and is looking for a peaceful place to retreat, and restore. The crashing sounds of the ocean, and private beach, will surely nurse you to good health and wellbeing. It's a great vacation spot to nurture your inner mermaid.
Haramara means 'grandmother of the sea.' This tranquil setting has powerful and magical energy that heals, and resets the mind, body, and soul. There is something that happens internally when you choose to take a week off, shut of the cell, and ditch social media and email, and take time to enjoy, and be in nature. The grandmother energy is strong, and Haramara has a way to bring you back to your roots, connect you to your core, and help you heal the deep layers. You can reconnect to you, and redefine who and what that is, and nurture your inner joy, and natural way of being, and feeling.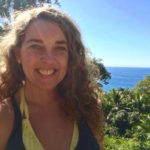 I found this classy eco retreat to be soothing, calming for the mind, and freeing for the body. It's amazing what can be found when you get away, and spend a week embracing the moment, living fully in the present, and spending the week doing whatever you need to help ya feel good.
Haramara was the perfect reset for my new year, and helped me come alive in new ways.
It's mind, body, medicine for the heart and soul.
The Haramara Retreat website described nicely, the secret mysteries that the yoga facilities unlock, "Most people come to Haramara for yoga or meditation retreats or teacher trainings. We returned for the spirit of the place — land that takes you in "like one more tree here."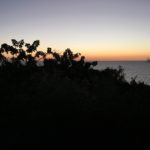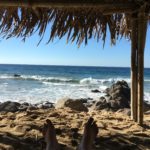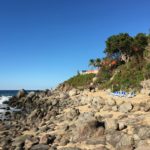 Haramara has amazing fresh, local, organic food. The chef preps food daily, and uses natural ingredients. They don't have left overs, and often cannot give you extra, because they believe in sustainability and making enough food, rather than wasting. I loved the unique flavors, the high quality meals, and the unique creations they served. Their passion, love, and care for mother nature, and the planet, was inspiring.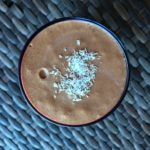 The variety of culinary delights, lovely food decor, and wide selection of meals, made the dining great. They are very good at being mindful about allergies, and options. For you winos, there is organic wine, and a kind bar staff to help. Their natural desserts were tasty treats given at lunch and dinner too. Watch out for the special chef's ice cream, that they usually serve on the last day. 😉 Don't miss out of the great guacamole, and beet dip!
Do enjoy the views, while dining, and enjoy the company too!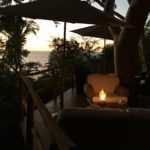 Haramara is equipped with a variety of accommodations, including over 16 different cabanas, and dorm styles to choose from. Having no electricity makes the experience more tranquil, and soothing. I loved lighting the candles, waking up slowly, and enjoying the natural qualities of nature, and man, with limited resources. There are hammocks all over too.
The Haramara yoga shalas are placed on a hilltop with gorgeous views of the ocean, coastlines, and jungle. No worries if you're not a yogi, or into breathing, there are plenty of ways to spend your days.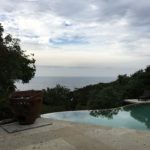 There is a clean salt water pool, and a nice jacuzzi to relax in. If it's sunny, you can relax and lounge by the pool, or walk down to their private beach. Their health and wellness spa is delightful, with a variety of treatments and healing professionals to choose form. You can get a massage, while hearing the roar of the ocean. I recommend the ayurvedic facial, and taking the opportunity to indulge however much you can! The Haramara sweat lodge experience is an epic ritual that I'd recommend, and an amazing opportunity purge, let go, and have a one of a kind inner experience.
Haramara is a classy, upscale, yoga retreat center located in the hills, above Sayulita Mexico. It's perfect for nature lovers, anyone who needs to escape busy stressful business lifestyles, and great for the wanderlust yogi who has a passion for adventure, enjoys traveling, and wants a great yoga experience for your mind, body, and soul!
There's nothing better than waking up well to a yoga class, watching the sunrise over the jungle, and breathing into a new day. Having the opportunity to find your zen, reconnect, and regroup, is an extraordinary experience I invite anyone to do. The staff is friendly, the food is delicious, and the views and sunsets will change your perceptive about what it means to live well. Check it out, and let Haramara help you feel alive.
I wish I could go to Haramara, with CorePower, and Amy and Beth every New Year to reset, and rejuvenate!!
You'll leave better than you came, with memories, new friends, and an experience you'll never forget.