Gluten Free Pizza in Encinitas!
Blue Ribbon Pizza is located on the 101 Highway in Encinitas. They have an amazing happy hour from 2:30 -6pm Monday – Friday. You can get wine and beer discounts, and fabulous Pizza deals. Blue Ribbon Pizza has a unqiue cozy atmosphere with wood fired pizza, and a rustic boutique tavern ambiance. The staff is welcoming, kind, and they work hard to meet the needs of clients. Th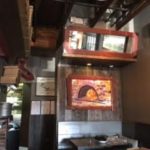 ey even have a great outdoor patio where you can enjoy fresh air and sunshine and great food!
If you like thin crust, original, good tasting pizza, I recommend Blue Ribbon Pizza! They have gluten free pizza and a variety of Italian inspired pizza combos. They also serve salads and a variety of easy appetizers and dishes. I highly recom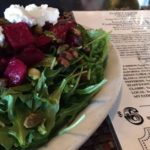 mend the beet salad! The crude tuna appetizer is filling too, if you need some protein.
I have gone to Blue Ribbon Pizza to sit at the bar and people watch. I've had great conversations with the staff and others there. I've also gone to eat to have a good conversations and great gluten free pizza. I recommend ordering Blue Ribbon Pizza for delicious pizza! They do to go orders too.
Be sure to check out the wine and beer list at Blue Ribbon Pizza. They have a good selection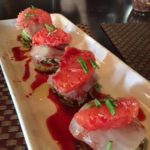 , different wines, and a variety of choices. I recommend the Tolosa Chardonnay, or Kali Hart Chardonnay. Be sure to try the Lola Pinot Noir too.
Before you leave Blue Ribbon, try their
authentic Butterscotch Pudding. Their dessert is one of a kind, amazing! It's rich, with all the good stuff; sugar, Carmel, some dairy, and more. Don't get too turned of yet, because it's epic. It's served in a jar with layers of butterscotch pudding, Carmel, sea salt, and whipped cream. Just a spoon full of goodness, is not enough to satisfy your craving. Their dessert is surely worth tasting!!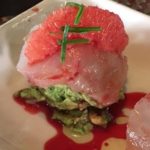 Blue Ribbon Pizza in Encinitas has some of the best Gluten Free Pizza options I've ever experienced. The ambiance is inviting, and the food choices are healthy, affordable, and quality. Try Blue Ribbon for a happy hour date, and check out their incredible wine list! Be sure to go in hungry, share a pizza, and definitely save room for their Butterscotch dessert!