Best Veggie Burger in San Diego
Solace is one of the best restaurants in Encinitas.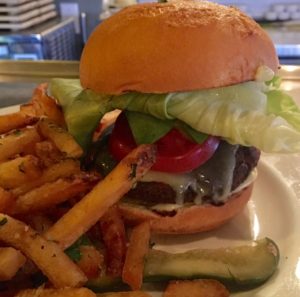 No joke, they have the best food, and with a sustainable and healthy twist. You don't feel bad indulging and having a nice meal for yourself.
Though the menu is small, they have excellent choices and put their own twist on American fine classy dining. I recommend Solace to anyone who wants to a great atmosphere, excellent food, superior wine, and a place to feel good, and have a nice meal. Their staff is super friendly and always welcoming. They even have live music certain nights. I won't forget, their happy hour menu is affordable, tasty, and some of the best deals in North County, San Diego.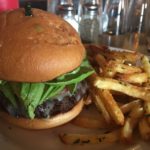 I have a Solace addiction. No joke, I love their veggie burger. It is one of the best meals I've ever had. It's healthy, filling, and so dam tasty. I'll warn you, once you try it, you're usually hooked. Although it's mostly gluten free, it does have a new bread crumbs that help bind it all together. Solace has the best gluten free buns, and many options for picky eaters or people with sensitivities. Their veggie quinoa burger always hits the spot, and perfectly fills me up. It comes with a side of house made french fries. Of course, there is always the option to sub a salad or steamed veggies (which I recommend). Their french fries are on the healthier side, however they do have a bit of added sugar, even though they are freshly made in house.
Regardless, it's the best dam burger you will ever experience. Be sure to add avocado!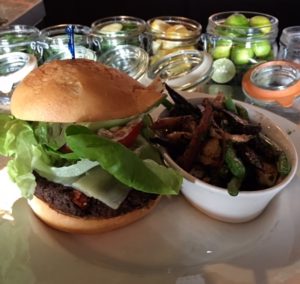 San Diego is known for it's healthy eats and good local vibes. However, Solace goes above and beyond. I've never experienced a better dining place or fine restaurant to have a meal. Believe me, it's worth the extra buck. I recommend Solace to all people, and especially hiiiiiighly recommend the veggie quinoa burger.
Go on an empty stomach, and be prepared to have the best meal of your life! No joke.
Nom nom nom. It really taste so good! Pair it with a glass of their house Chardonnay or European red wine blend.