Birdrock Coffee La Jolla, California
Bird Rock Coffee Roasters is a stellar, cute, small town vibe, local coffee shop.
They are known for their award winning organic coffee and trendy local atmosphere. They have unique drinks like: a mac nut latte, and my personal favorite, honey cinnamon latte. They offer a small selection of baked goods, not much gluten free stuff, and have almond milk!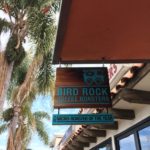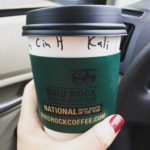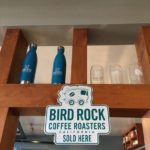 Next door to Bird Rock Coffee is an art cooperative space, which features an open seated area where they promote artists and hold events. They are easy to find on La Jolla Blv, a few minutes out of Pacific Beach. Utilize street parking. You will see their classic big open windows and most likely, many people will be outside enjoying their coffee.
Bird Rock Coffee Roasters
5627 La Jolla Blvd
La Jolla, CA 92037
Monday-Friday, 6:00 am – 6:00 pm
Saturday-Sunday, 6:30 am – 6:00 pm
Have you been to Bird Rock Coffee? What did you enjoy?