Best Food with an Ocean View in Kapa'a Kauai – Sam's Restaurant
Sam's Oceanview restauarnt has the best ocean view in Kapa'a. It's an ocean view bar and restaurant that also has great food, tasty dessert, and even live music.
You won't find a better local restaurant with such a great ocean view!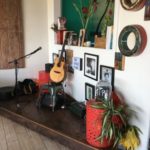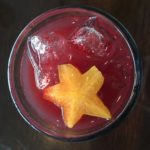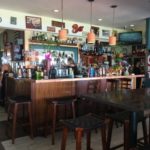 This restaurant is a steal and great find. I do recommend making a reservation and asking for an ocean/window seat. Sam's has a great view of the ocean and open breezy ambiance. They have special drinks on happy hour… I won't lie, in saying their happy hour from 4-6pm is very limited. However, their sangria is quite tasty.
Sam's has a wide variety of food options and MANY gluten free options. Their entrees are a bit pricey ($25-$35 range), however everything looks tasty and delicious. I recommend the ahi nachos appetizer. The curry fish dish also looked delicious.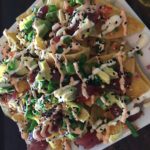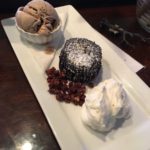 Whether you want a local cool vibe to hang out at, or a tasty meal, I recommend Sam's in Kauai!
It's a great find, with classy decorations and kind service.
Don't miss out on their EPIC dessert menu. Try the gluten free no bake chocolate cake with local hawaiian coffee ice cream. It's perfectly tasty, not too sweet, and can soothe your chocolate cravings. Plus, you get a great ocean view while eating.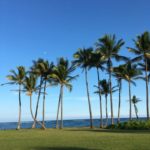 Kali highly recommends a trip to Sam's restaurant in Kauai! They have live music often at 6pm. If you're staying in Kapa'a or near by, DO check out the restaurant and have an appetizer, try some food, or show up for desert. It's a great ambiance to enjoy the hawaiian kauai vibes!